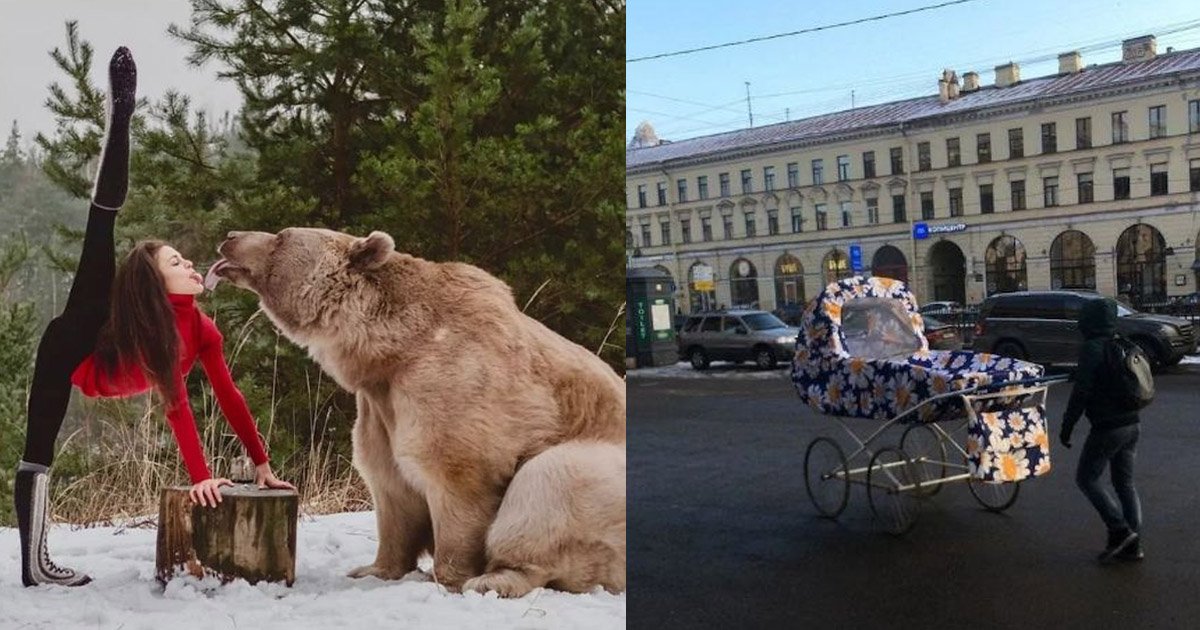 The world sees Russia as vodka-swilling, snow-bound people who keep bears as pets. But that isn't true for all Russians. But when you do see them doing something odd, you can't help but laugh.
What would you do if you ever came across a bear in the woods? Run or play Dead? Wrong, you should take a selfie.
The first one seems fine. The second picture shows that the bear is bored. The third one scares me.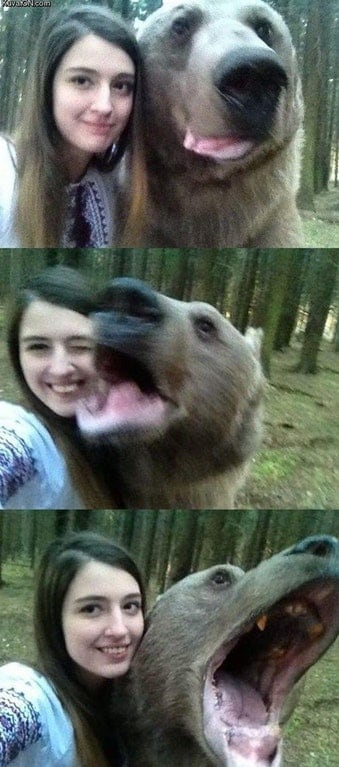 This girl must have loved her phone.
The grave marker is an iPhone Ok. But why is it so large?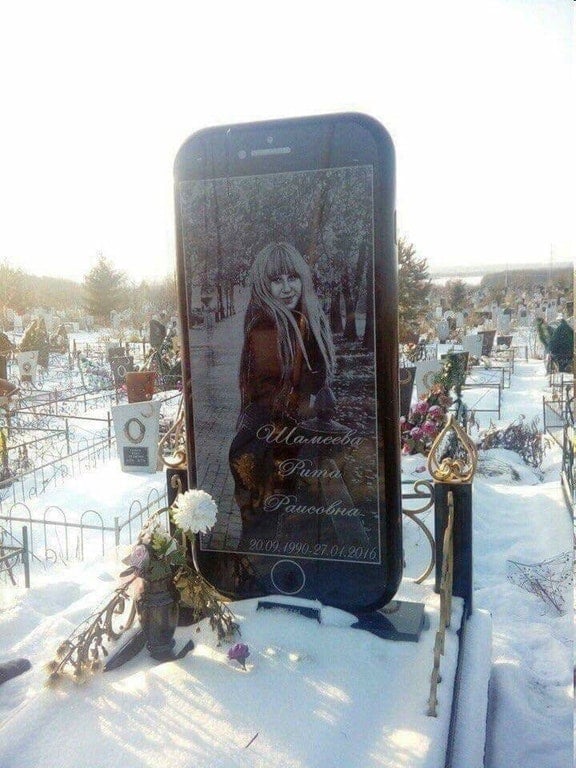 This is quite an innovative idea but will really help the drunken stereotype?
What person keeps his cash in his thong?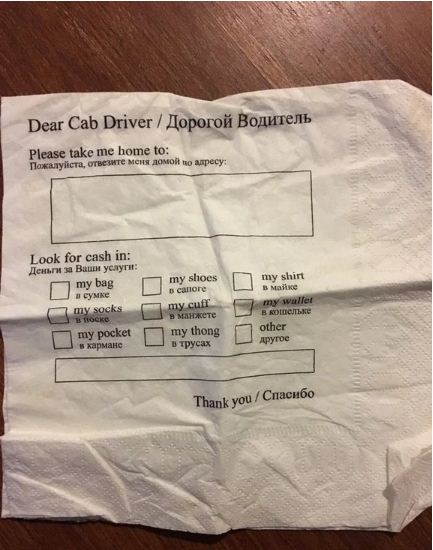 This is what you see when you land at the Domodedovo International Airport
These are the remains of commercial flight Dagestan Airline Flight 372 that crashed while performing an emergency landing.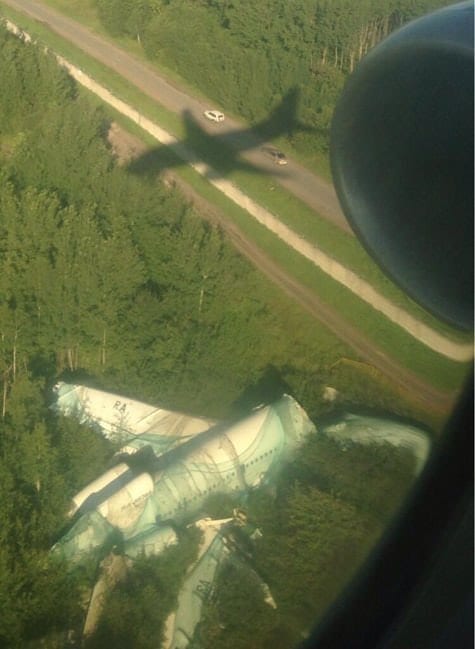 There's no better thing than a frosty toilet paper during a chilly winter morning.
There aren't many people who would wipe their butt with it.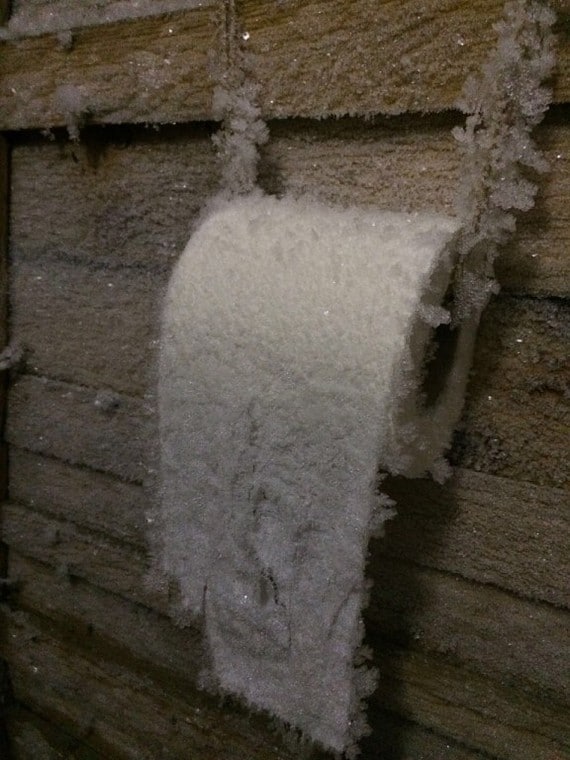 Guess the nickname of this animal. It was – King Kong Hog.
We don't really need to explain the name. Australia is the place where animals are way larger than they really should be.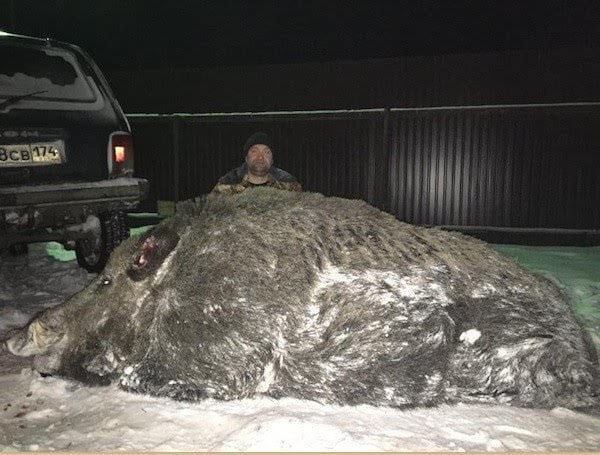 This man is committed to his job of cutting grass. It doesn't matter if there's a snowfall.
People generally wait for the snow to melt before cutting.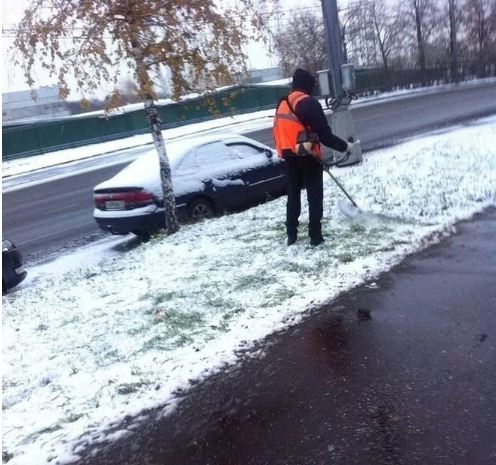 Not really sure if this is something they do in Russia.
But why would anyone push a giant buggy on the streets of St. Petersburg?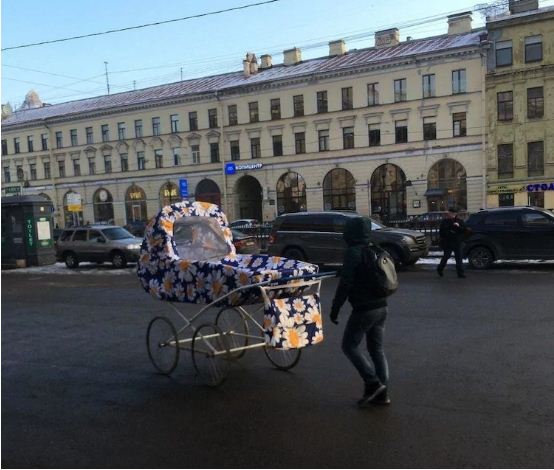 Imagine if the bear was also performing the splits. The image would have stormed the internet.
But this is just so cute.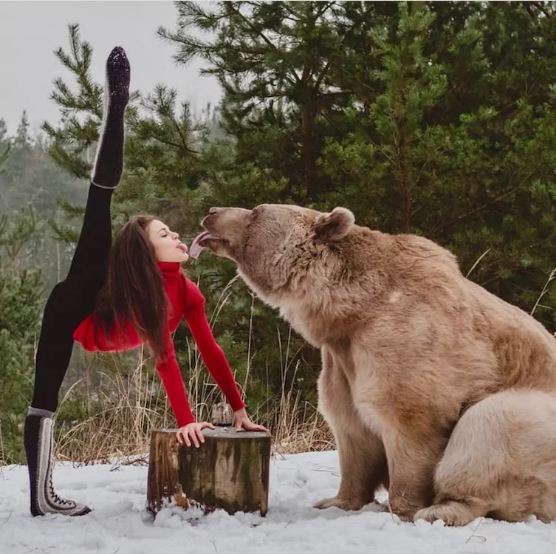 When you can't decide whether you're feeling hot or cold
Temperamental spring puzzles everyone. The shades are freezing while it feels warm in the sun.